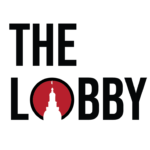 It is Owings Mills' Moment. For episode 44, we're joined by none other than Barak Hermann, CEO of the JCC of Greater Baltimore and Chairman of The Owings Mills Corporate Roundtable. Join us for a conversation about connecting communities, the growth of the JCC, and Metro Centre. After all, Owings Mills already is what all of Baltimore County and Maryland will soon be: A dynamic, diverse community that works together to lift every neighborhood and every employer. Stick around to learn how Northwest Baltimore County's town center, is perfectly situated for growth that will support our entire region as the county's current only transit-oriented development (TOD).
Following the holidays, we'll be back with Annapolis insiders and leaders for a look at what is coming for the Maryland legislature in 2023.
We'll see you next year in The Lobby.