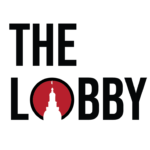 We're back! We hope you had a wonderful holiday.
It is all business in Annapolis as we quickly approach the start of the 2023 session. We're diving into the upcoming session with the people who know it best. In episode 45, we're joined by Pam Metz-Kasemeyer, Managing Partner at Schwartz, Metz, Wise, & Kaufman PA for a dive into strategizing after a sea change election. Stick around for a look at what makes SMWK such a dynamic team, helping legislators tackle Maryland's biggest issues.
Next week, we'll have Annapolis legend Joe Bryce in The Lobby to pull apart his storied career, and share some of the key details you may have missed from his path through government and private practice.
We hope to see you soon, in The Lobby.