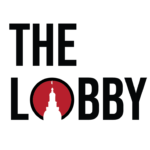 Welcome to the 2023 legislative session. Legislators have 90 days to move on a number of issues pressing Maryland this year including regulating adult-use cannabis.
In Episode 47, Damian is joined by Christina Johnson, Founder and CEO of Standard Wellness Maryland and Vice-President of the Maryland Medical Wholesale Cannabis Trade Association CANMD for a discussion on the future of cannabis, the strength of the state's medical industry, and how the industry is working to build equity and protect public health in Maryland.
We hope to see you soon, in The Lobby.